Crowdflow
Advanced micro-simulation and visualization for crowd management.
Wouldn't it be good if you could visualize large crowds during the planning process?
CrowdFlow from Avalias provides advanced crowd analysis and visualization for planning and assessment purposes. With Avalias CrowdFlow, your organization can be better prepared - for major events and day-to-day operations.
Improve crowd safety through detailed planning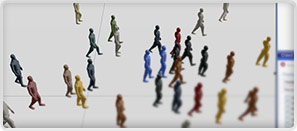 Advanced micro-simulation and visualization environment
Suitable for pedestrian modeling, crowd analysis and design evaluation, CrowdFlow allows you to see the effects of modifications to your plans, particularly important where last-minute planning changes may have an impact on crowd safety.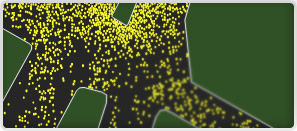 Evaluate the efficiency and safety of plans
Run and re-run CrowdFlow simulations to identify problems related to increased demand. Run sensitivity tests with worst-case demand figures to ensure that safety won't be compromized in the event of an emergency.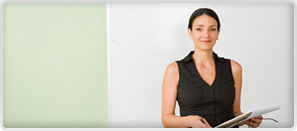 Communicate your crowd management plans with ease
CrowdFlow can give you the edge in communicating your plans to decision makers and other stakeholders. Make the move from macro-simulation models to micro-simulation visualizations.
How can we help?
For a confidential discussion about your crowd management project and how CrowdFlow can assist you, contact Avalias today.
Next steps
Features
Flexible and configurable behavioral parameters
Change physical and behavioral attributes of individuals within a crowd. Modify their agility, mood levels, age, size, aggression, politeness, impatience and intentions of each individual within the crowd, either directly or by percentage distribution. For example, you can easily observe the difference between a drunken sports crowd, a peaceful protesting crowd, a crowd running a marathon course, and a crowd panicking during an evacuation.
How it works
Our experienced team of specialists work closely with your planners to gather the input data required for the micro-simulation. This will include factors such as forecasts of crowd quantities, group mood, event style, and planned barrier configuration. We then rapidly create a CrowdFlow model of the environment based on CAD models or aerial photography when working with larger areas. Working closely with your planners, we fine-tune the plans and deliver visualizations in the video format of your choice.
Multiple presentation options
CrowdFlow can output video of crowd behavior both as a 2D aerial view, or as a 3D projections from any angle.
Artificial intelligence on a massive scale
CrowdFlow uses Avalias' proprietary artificial intelligence techniques to allow the intentions and behaviors of each individual to be calculated, across tens of thousands of simulated people.
FAQ
What information does CrowdFlow require to do its simulations?
CrowdFlow takes terrain information (i.e. maps of the area) along with details of the various places that people are coming from and where they are going to. It also allows you to specify aspects of crowd or individual personalities that combined can influence the overall behavior of the crowd.
These attributes include:
age
desired walking speed
politeness
levels of urgency / panic / fear
personal comfort space
How do I know what all the crowd behavior attributes should be?
If you don't have access to statistics on crowd behavior, you can choose from our pre-defined crowd types (e.g. Peaceful Slow Walking Crowd, Aggressive Sports Audience, General Train Station Crowd, Busy Airport Crowd) and this automatically uses appropriate values for the more complicated factors of crowd behavior. All you then need to do is provide the maps of the area, details of entry and exit points, and the quantity of people expected. For transport scenarios some additional data is necessary e.g. timetables of asset movements.
Can I build my own crowd simulations in CrowdFlow?
Currently, CrowdFlow is offered as a service. Avalias will assist you in gathering the information needed to put together a useful crowd model, and then will provide you with finished video files in the media format of your choice. Please contact us if you are interested in licensing the software.
What is the output of CrowdFlow?
CrowdFlow produces video footage containing a visual simulation of the crowd at a point in time. Using this, you can see what the crowd's movements may be 10 minutes or 2 hours into an event. The videos can either be produced as 2D aerial views or as 3D angled views on certain points of interest. Typically, the aerial views are most useful for planning and mitigation, and the 3D angled views are excellent for demonstration and visualization.