Tabletop, desktop, functional & HSEEP exercises made easy.

Design, build, deliver and debrief the best exercises you've ever run, with the least amount of effort.
Try Avalanche TTX free
Read more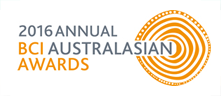 Award Winner
Continuity and Resilience Provider (Product/Service)
2016 Annual Business Continuity Institute Australasian Awards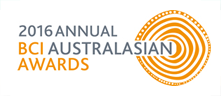 Award Winner
Continuity and Resilience Provider (Product/Service)
2016 Annual Business Continuity Institute Australasian Awards
Simplify creating, delivering and reporting on exercises.
Build scenarios easily.
Create custom scenarios with drag-and-drop simplicity or customize scenarios quickly and easily from templates without any specialized skills. Focus on outcomes rather than technical details.
Engage participants.
Realistic scenarios. Liven up your scenarios with immersive phone calls, radio broadcasts, explosions, briefing videos, emails, text messages, time-warps and more.
Automated reporting.
Avalanche TTX makes report writing simple by auto-generating report documents in Microsoft Word format - helping you get through your work faster.
Industries
Avalanche TTX helps people in the following industries:
| | | | | | | |
| --- | --- | --- | --- | --- | --- | --- |
| Public Safety | Government | Defense & Security | Healthcare | Education | Hospitality & Retail | Mining & Resources |
| Finance | Insurance | Telecommunications | Utilities | Transport | Airports | Aviation |
Build your own scenario library
Powerful scenario building capabilities let you create a library of the types of situations your organization faces. You can even use your existing Master Scenario Event Lists.
Ensure consistency across exercises
Avalanche TTX ensures that each exercise reaches participants in the same way, freeing facilitators to focus on what matters.
Automatic Debrief Reports
Following an after-action review, print out an automatically generated report containing a summary of the discussion topics, along with any feedback, observations and other commentary provided by reviewers.
Portable exercise kit
Ask us how Avalanche TTX can reduce the transport and setup time of your portable exercise kit from one day to less than one hour.
Secure and confidential
Avalanche TTX ensures that your confidential exercises and results remain secure with access-control and sharing features that let you determine who can deliver, edit, review and debrief exercises.
Features
Multimedia injects
Interactive whiteboards
Change your scenario during the exercise
iOS Remote Control
"Black box" recording
Automatic debrief reports
After-action review
Simple setup
Runs on a standard PC
Multi-site features
Multi-site presentation
Break-out rooms
Video and audio conferencing
Whiteboard collaboration
Text chat

Spotlight on
Exercises and Crisis Simulation.
Avalanche TTX was built from the ground up for emergency management exercises.
In depth
For running drills, tabletop exercises, functional exercises or full-scale exercises, you can use Avalanche TTX to support and manage the entire exercise or co-ordinate your Exercise Control functions.
| | |
| --- | --- |
| Design | Maintain and release your timed injects (MSELs) |
| Design & Conduct | Target injects to different individuals, groups or locations |
| Conduct | Communicate between exercise controllers and evaluators to maintain exercise control |
| Conduct | Portable and quick to setup |
| Debrief & Reporting | Paperless real-time evaluator data capture |
| Reporting & Compliance | Ask us how to ensuring HSEEP compliance is a breeze |
Contact us to find out how Avalanche TTX could revolutionize your exercise program.
Homeland Security Exercise and Evaluation Program (HSEEP).
Avalanche TTX helps you to apply the Homeland Security Exercise and Evaluation Program (HSEEP) guiding principals for exercise programs, letting you design, conduct and evaluate exercises, along with debriefing and reporting on results and improvement planning.
You'll see the benefits even if you only run one exercise a year.
Ask us how Avalanche TTX can be incorporated into your existing HSEEP exercise program.
Take Avalanche TTX for a test drive